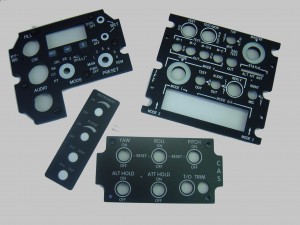 With the widespread use of night vision goggles in many aircraft, naval, and land based vehicles came the challenge of converting existing cockpit lighting systems to be compatible with NVIS.
Sun Display Systems has provided thousands of products to DLA, US Army, US Navy, Marines and US Coast Guard has well as many local government and civilian agencies. These products provide tip to tail conversion solutions to meet the demands of the NVIS compliant environment.
Full NVIS conversions can be accomplished to meet a wide variety of budgets. From internal instrument modifications to removable flood lighting systems Sun Display Systems has a wide variety of products to meet or exceed the requirement.
Sun Display Systems has extensive experience with solutions for many applications including: F16, F15, F18, AH1, UH1, UH60, CH47, CH46, and many more.
Products include:
NVG compliant panels, indicators, keyboards
Instrument Lighting Bezels
Uni-Light Instrument Overlay Panels
NVIS post lights
Custom Filter Overlay Assemblies
Interchangeable Floodlighting Kits
Examples of our Night Vision Conversion Products
Click on any image for larger views